Welcome to the Three Oaks Township Public Library
We now have America's Historical Newspapers from NewBank.  Just click below and enter your Library Card Number (with the P) for immediate access to books, pamphlets, broadsides, newspapers, government documents, and ephemera printed in America over three centuries.
We love our patrons and want to know what you would like to see at YOUR library.  What programs? Different schedule? Thoughts on collection development?  Let us know!  You can email us: threeoakspubliclibrary@yahoo.com or call 756-5621 and ask for Cheryl.  We want to serve you!
Check out our all-new catalog! It features an easier way to log in to your account for renewals, reserves, requests, and more! There is also a list for what's hot and what's new.
      Log in by clicking the above link, then enter your library card                        number log-in information in the top right corner.                                       

Using your library card you can check out a pass for one of Michigan's premiere cultural attractions!
Come see the WWI & WWII Exhibits 
          Thank you to The Pokagon Fund for the two grants!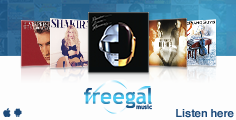 - Work and research from the office or from home, anytime
 - Book reviews, top sellers, author interviews, and news headlines