Welcome to the Three Oaks Township Public Library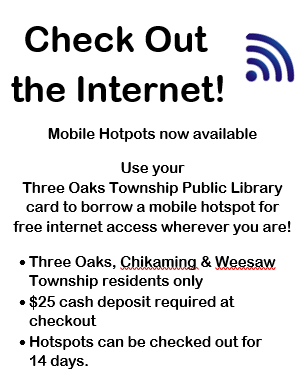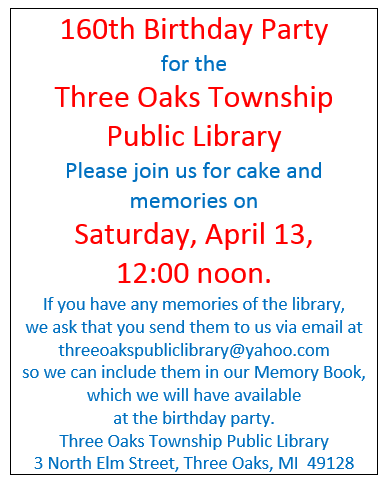 The Three Oaks Township Public Library (founded in 1859) is proud to be recognized as a Sesquicentennial Organization by the Historical Society of Michigan. 
The Three Oaks Library Friends say "Thank You" to The Pokagon Fund for the grant to purchase a defibrillator.                               
We have America's Historical Newspapers from NewBank.  Just click below for immediate access to books, pamphlets, broadsides, newspapers, government documents, and ephemera printed in America over three centuries.

Check out our catalog! It features an easy way to log in to your account for renewals, reserves, requests, and more! There is also a list of what's hot and what's new. Log-in by clicking the above link, then enter your library card number (with the P) and your phone number in the top right corner.